[section_title title=New page title]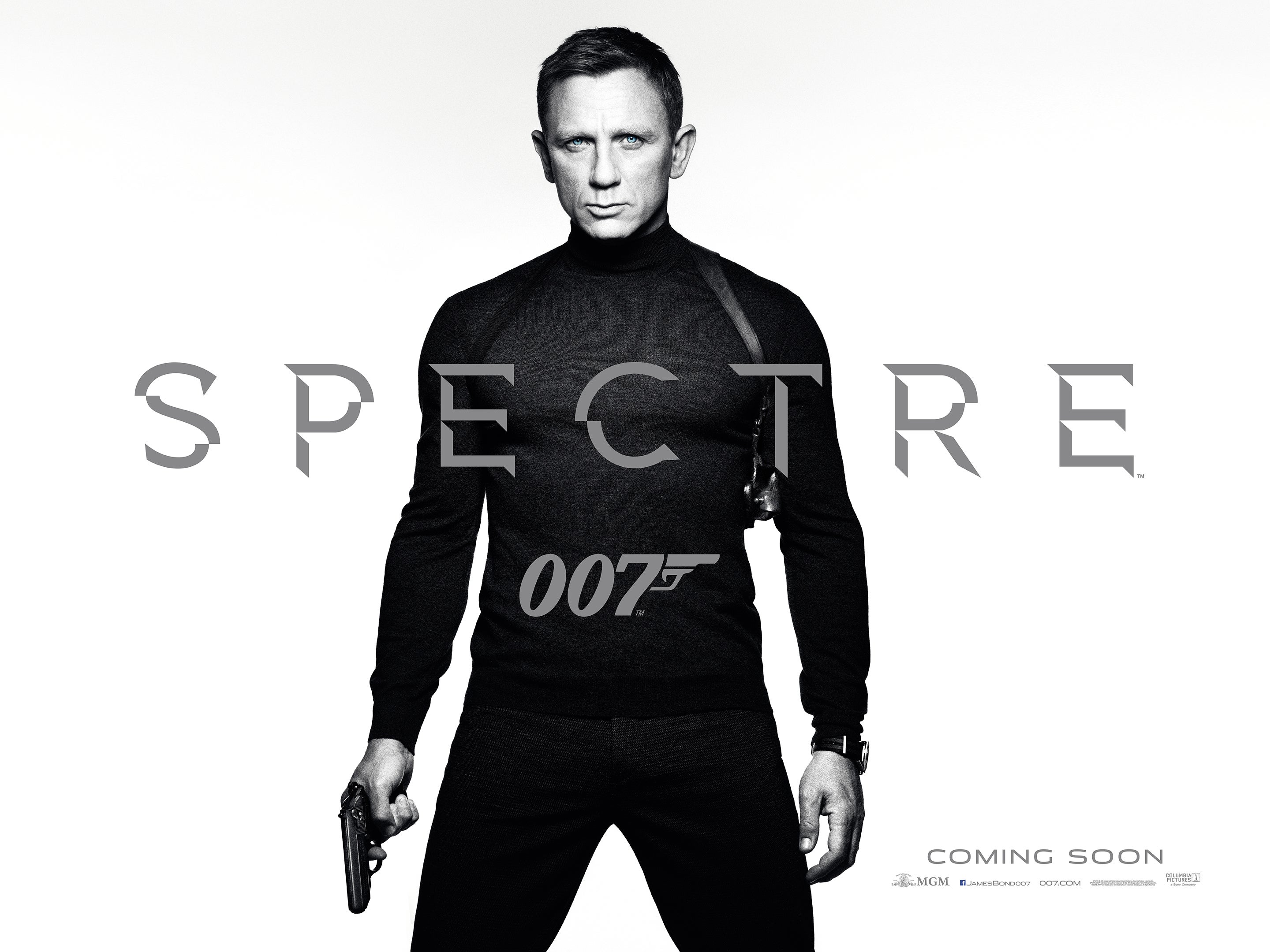 14th- "Spectre"
"Skyfall" was arguably the critically most successful and unarguably commercially most successful James Bond movie ever. The next entry dives deeper into the thick smoke of Bond's mysterious youth in a super creepy fashion. Watch the trailer NOW. "Spectre" should be able to easily hold up in categories like "sound mixing" and "sound editing", and if it can raise the tremendously high bar set by "Skyfall" then we could have a real player on our hands. This is a year where a lot of blockbusters will try to get that "blockbuster" vote the Academy typically hands to the best of the bunch, and I think that "Spectre" has only one real threat. Oh, and you can also probably expect a killer new single after Adele's haunting "Skyfall" track.
13th- "Carol"
Cate Blanchett.
12th- "Joy"
Jennifer Lawrence and Bradley Cooper with David O. Russell ("American Hustle"). Again.
11th- "The Martian"
Alright, this one just sounds awesome. Matt Damon plays an astronaut lost on a planet (I think Mars) fighting for his life. It is directed by Ridley Scott ("Alien") who has recently produced a few too many stinkers to be the promising name he once was. This story nonetheless does seem like it has the potential to be entirely engrossing and potentially pull on some heartstrings along the cosmic journey. Depending on how visually remarkable it is, it could easily crack the technical categories if not more.
10th- "The Walk"
The director of "Back to the Future" teams with Joseph Gordon-Levitt to tell the tale of the Frenchman who tightrope walked across the twin towers. An interesting observation that many have made is that JGL is in two roles that have the potential for Oscar consideration and both of those roles are the subject of Best Documentary winning films. He seems to be one of the last one of his young contemporaries left out of awards considerations (Miles Teller, Michael B. Jordan). I think that this is something that will no longer be true in the next few years given Joseph Gordon-Levitt is a madly talented actor who is taking on more serious roles at the perfect time.
9th- "Star Wars: The Force Awakens"
This could go south fast. But there is no chance the producers are going to let this one slip by during the award's season. I expect this one to sweep technically, and it maybe can even push to get a best picture nomination. Disney will be focusing all of its attention on promoting this movie (sorry "Tomorrowland") and, given its prime late-in-the-year release date, this combination could pay off. This movie will seriously need to offend the majority of the Academy in order to not get a single nomination which I find difficult to imagine. I can guarantee now that it will have a nomination in something or another.
8th- "Suffragette"
The topic of women's rights has strangely been avoided in the very liberal Academy, although it does have a history of ignoring and undervaluing women acting and directing. This movie is about women rights advocates during a critical part of social history. I think that this movie has its place now more than ever, and I think Meryl Streep heading out the cast with Carrie Mulligan makes the whole thing a lot more plausible. I would expect a best picture nomination from this one along with a few actress nominations.
7th- "Black Mass"
Johnny Depp was once a force to be reckoned with in these circles. Unfortunately, one too many Tim Burton-esque movies will do in the career of even the most promising of actors. Finally in a role that isn't a glorified overacted cartoon character, Depp will be playing a notorious real life gangster (yes, he did this in "Public Enemies" but just watch the trailer I promise this one is better). This is exactly the comeback performance that could land him an actor nomination and the crime genre is frequently celebrated with awards as well. Please watch the trailer. Depp is creepier than the Mad Hatter.
6th- "Demolition"
The Jake Gyllenhaal role that may get him his second nomination (I think it is absolutely ridiculous that he hasn't been nominated since "Brokeback Mountain"). He stars as a depressed investment banker, a role which sounds like it could require a lot of depth and restraint which is something that the Academy could get behind. I do not know much more about this movie, but I will definitely be in line to see it. Naomi Watts is said to co-star and she may be able to pull out a nomination as well. Directed by the mind behind "Wild" and "Dallas Buyer's Club", it is safe to say that the movie will give its stars enough "money-shot" scenes to be noticed.